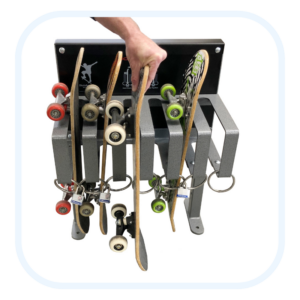 1) Insert skateboard or scooter between two support members.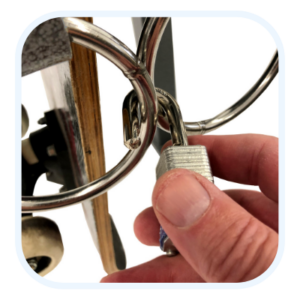 2) Slide rings to the front of
the rack.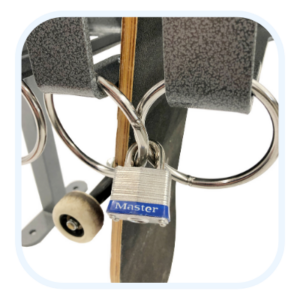 3) Secure rings together with a padlock (padlocks not provided)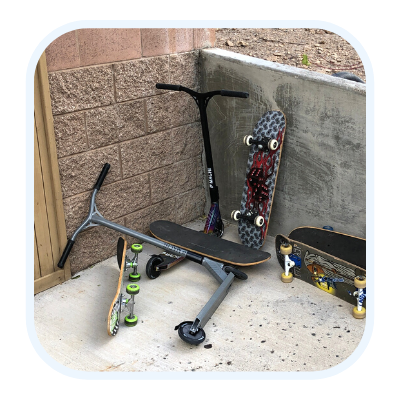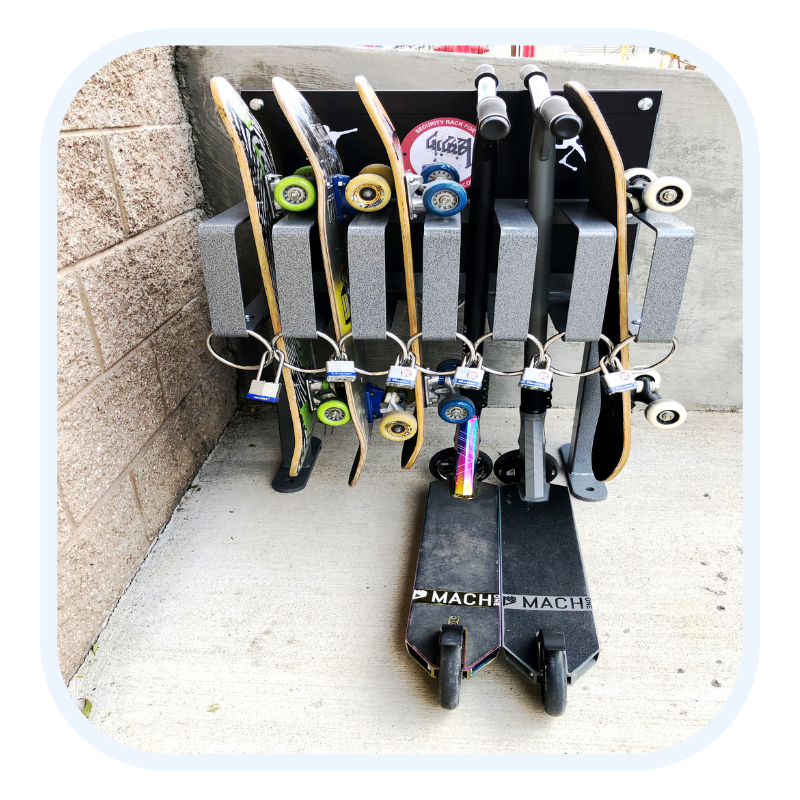 Reduce liability &
eliminate clutter
Our security racks help provide a dedicated storage area to safely secure skateboards, scooters, and bikes.
Additional Features & Benefits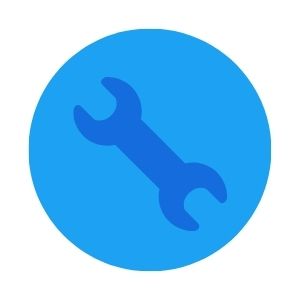 Customize
From products, logos, or color requests, we'll meet your specific needs.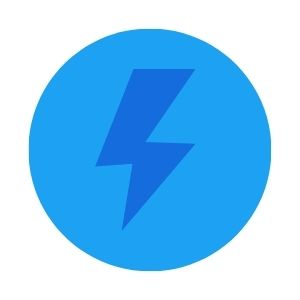 Electric Options
Our products also secure most electric skateboards, electric scooters, and e-bikes.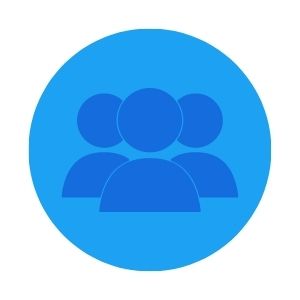 1000's Sold
Thousands of products sold Worldwide since 2003.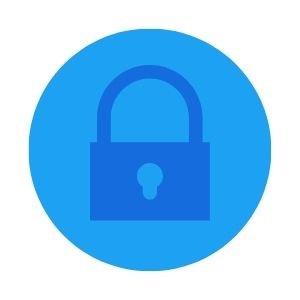 U.S. Patents
#6978902
#7318530
#7789247
Looking for a custom solution?
Not seeing exactly what you need? Inquire about a custom solution today.