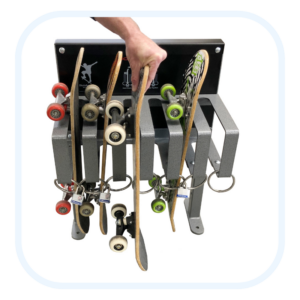 1) Insert skateboard or scooter between two support members.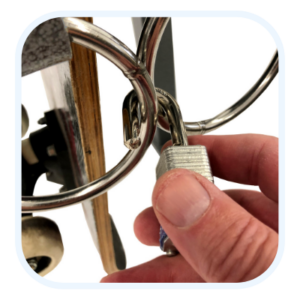 2) Slide rings to the front of
the rack.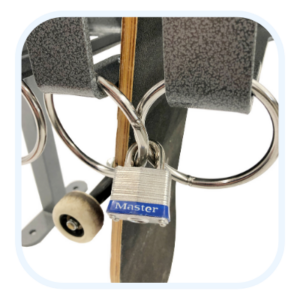 3) Secure rings together with a padlock (padlocks not provided)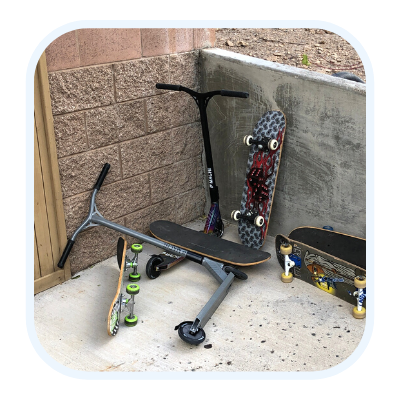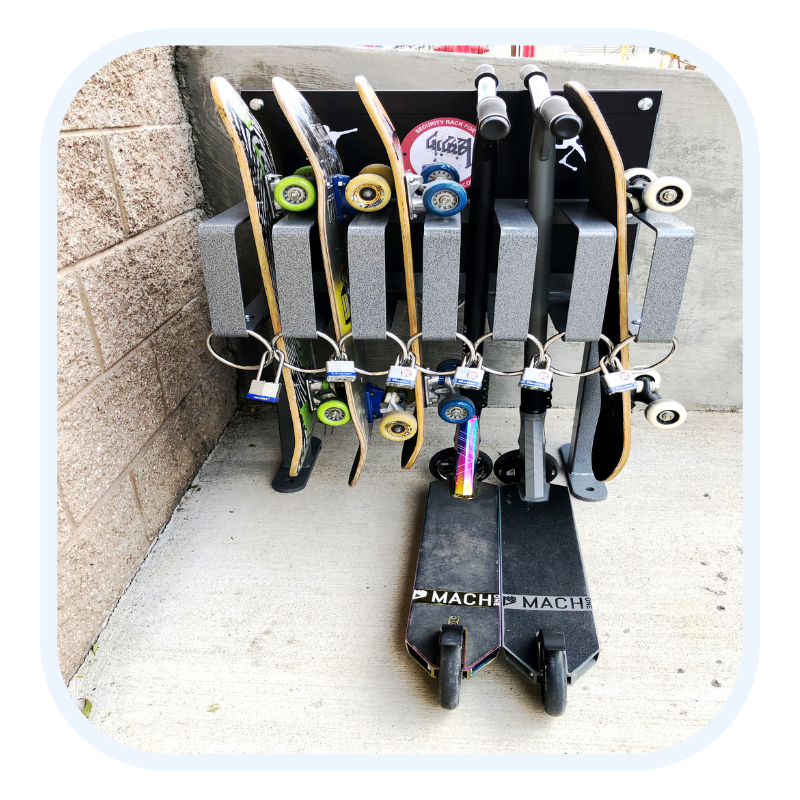 Reduce liability
eliminate clutter
Our security racks help provide a dedicated storage area to safely secure skateboards, scooters, and bikes.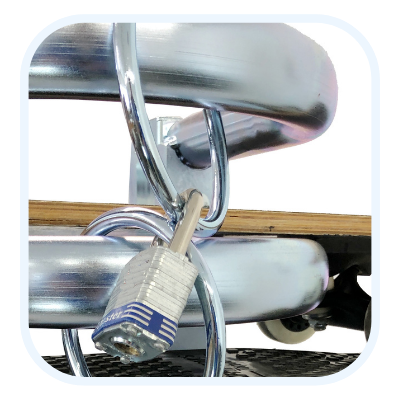 Our patented design allows you to easily increase storage capacity as your security needs grow.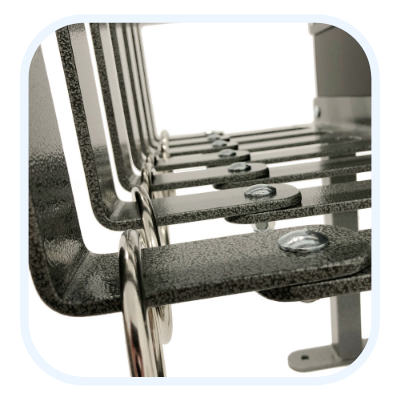 "The skateboard security rack has been a great resource for our students!"
Jeanne Hansen
Boise State University
"The racks have been great, they work well!"
Aaron Buckley
Colorado State University
"The skateboard rack was a big help!"
Diann Petro
Glendora Unified School District
"It is definitely being used. We have a growing number of students using it."
Brookanne Taylor
Provo City School District
"We have been very pleased with our skateboard rack!"
Arthur Greenway
Dysart Unified School District