Secure Storage for Alternative Transporation (Skateboards & Scooters)
It's a new year and with that comes many resolutions surrounding the health and wellness space. Many people are heading to the gym and taking alternative routes of transportation in order to make healthier lifestyle choices. As we see an influx of alternative transportation options such as scooters, skateboards, bikes, and more it becomes increasingly challenging to provide secure storage. Along with secure storage, cluttered businesses and campuses are imminent and theft at these locations will undoubtedly increase. 
Providing skateboard and scooter storage security makes your establishment more user-friendly and more desirable. Many people enjoy taking alternative transportation to work or to stores especially when the weather is favorable. Not providing these options will ultimately deter consumers, students, and staff from your establishment. If there is nowhere to safely secure their transportation how are they expected to participate in your business or school?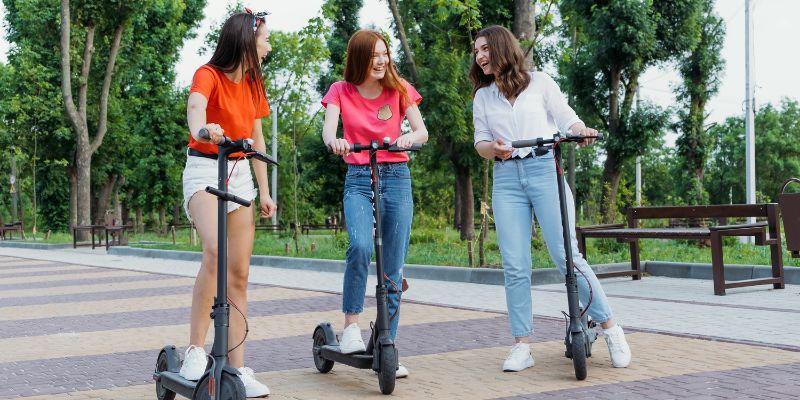 During the spike of new resolutions and people opting to be healthier, scooters, skateboards, and bikes will be much more prevalent at your establishment. This can lead to a cluttered appearance which sends the wrong message to those visiting and the overall image you're trying to portray. Implementing BoardLoch security racks can reduce clutter by providing optimized storage solutions at various locations.
Along with the clutter, unsecured items of value like modes of transport are sure to be stolen. This will lead to increased theft across your establishment, and disappointed students, faculty, and staff. Deterring theft and keeping your business or school and prioritizing the safety of individuals and their belongings is of utmost importance. 
Start the new year off on the right foot by Implementing BoardLoch skateboard and scooter security racks at your establishment today. Our patented security racks will help avoid clutter and decrease theft while simultaneously providing secure storage for students and staff. It will also make your campus or business much more desirable for individuals using alternative transportation.

"The skateboard security rack has been a great resource for our students!"
Jeanne Hansen
Boise State University
"The racks have been great, they work well!"
Aaron Buckley
Colorado State University
"The skateboard rack was a big help!"
Diann Petro
Glendora Unified School District
"It is definitely being used. We have a growing number of students using it."
Brookanne Taylor
Provo City School District
"We have been very pleased with our skateboard rack!"
Arthur Greenway
Dysart Unified School District